Sliding Strip Door Hardware - Slide Around Corners
Enter hardware length (feet)
Sliding Strip Door Hardware - Slide Around Corners
Notes:
The total number of hardware lengths can be adjusted in the shopping cart.
Orders under $100 are subject to a minimum of $24 UPS delivery charge. Additional marginal shipping charges apply to orders above $100.00

Maximum length of hardware available for UPS shipping is 10'

Hardware lengths are shipped as one piece unless otherwise specified....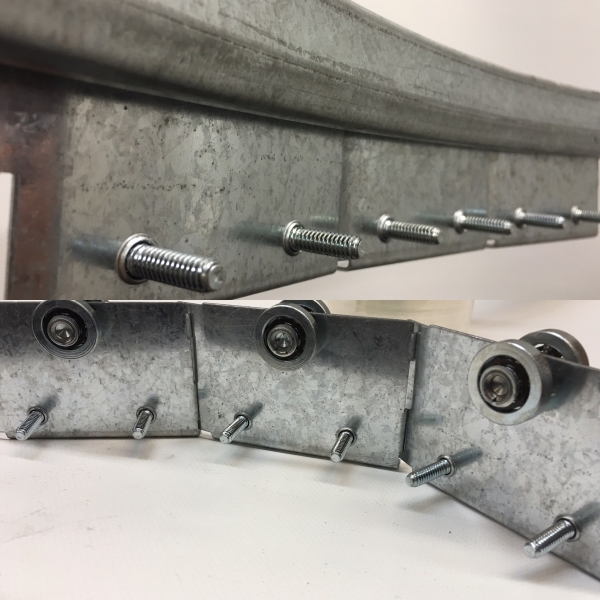 Sliding Strip Door Hardware is made up of 16 Gauge FACE Mount Galvanized hinged trolley plates with heavy duty steel rollers. Price is per ft. Sections join together to make wider sections.