Accordion Retracting Hardware - Galvanized
Enter hardware length (feet)
Accordion Retracting Hardware - Galvanized
Notes:
The total number of hardware lengths can be adjusted in the shopping cart.
Orders under $100 are subject to a minimum of $24 UPS delivery charge. Additional marginal shipping charges apply to orders above $100.00

Maximum length of hardware available for UPS shipping is 10'

Hardware lengths are shipped as one piece unless otherwise specified....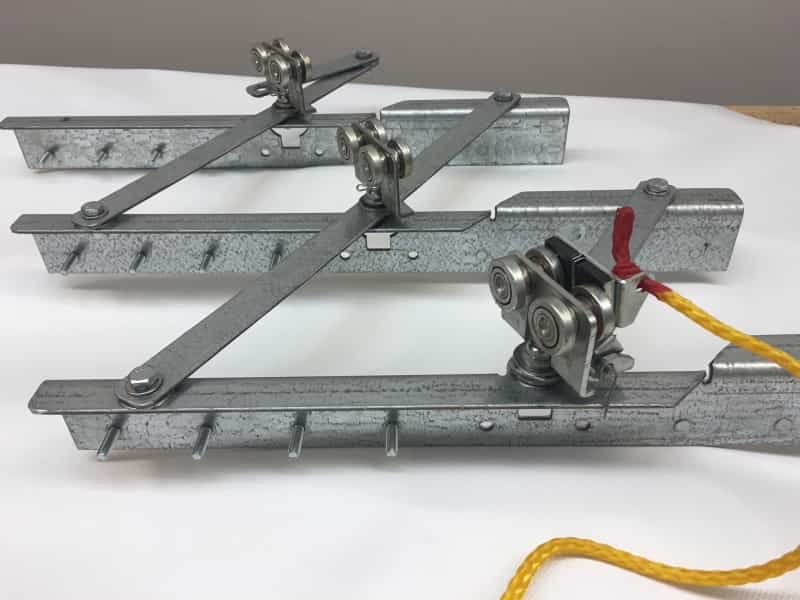 Accordion hardware allows overlapping 12 strips to retract and slide to the sides of a door. Curtains can be single sliding (one way) or bi parting. Includes Track. Face Mount or Jamb Mount option.